WE SUPPORT ST. LOUIS STARTUPS
At T-REX, we connect startup companies to supportive organizations whose sole mission is to support early-stage entrepreneurship and tech talent development. The following organizations, all partners of T-REX, give local startups access to resources needed for them to grow and thrive. These T-REX partners continue to bring positive energy and momentum to the City of St. Louis each and every day.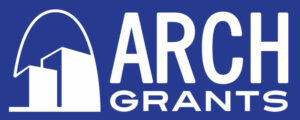 Arch Grants is a nonprofit organization that is building a new economy by providing $50,000 equity-free grants and pro bono support services to entrepreneurs who locate their early-stage businesses in St. Louis.
Through its competitive Global Startup Competition, Arch Grants retains and attracts the most innovative entrepreneurs to the St. Louis region. This program is an aggressive effort to inspire the next generation of employers, civic leaders, and philanthropists for St. Louis. Starting in 2020, Arch Grants will be awarding 5 additional grants each year to early-stage geospatial technology companies to help build a pipeline of talent and technology for the quickly expanding geospatial cluster in St. Louis.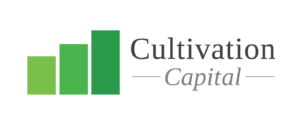 Cultivation Capital is a venture capital firm that manages a family of funds focused on early-stage investing.
Founded in 2012, Cultivation Capital recognizes that promising companies are located all over the globe and that outstanding founders have a diversity of backgrounds. Most initial investments are during a startup's Seed or Series A phase, and initial checks range from $100k – $3.5M. Industries of focus include life sciences and health tech, software and IT, and agriculture tech. Crunchbase News recently identified us as one of the 18 most active early stage venture firms in North America. They have also ranked us one of the top five recently founded lead investors in the U.S.

CyberUp is the short and long-term solution to the cybersecurity talent shortage problem by training the workforce of today, and inspiring the workforce of tomorrow.
CyberUp recognizes the importance for a strong regional cybersecurity workforce. There is an alarming deficit in the industry and it is critical we close the gap. Their initial solution is to offer industry specific certifications to under and unemployed individuals, to transitioning veterans, and to graduating college students from either a two-year, four-year, or post-graduation program. Looking ahead, CyberUp will develop their own cyber coursework designed to train and engage non-traditional students in the cyber industry.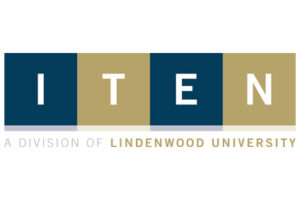 Innovation, Technology, & Enrepreneur Network
ITEN delivers positive economic impact in the form of new company launches, product innovation, job creation and workforce development.
ITEN supports entrepreneurs and innovators by delivering educational programs & events, curating corporate & community partnerships, offering access to experienced mentorship and providing wayfinding services. Created in 2008 to help tech entrepreneurs launch successful new business ventures by offering educational programs and services, ITEN has supported over 1,300 startups and are actively working with as many as 120 startups.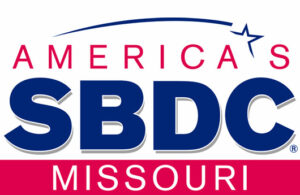 Missouri Small Business Development Center – St. Louis
Missouri Small Business Development Centers deliver up-to-date counseling, training and technical assistance in all aspects of small business management.
The Missouri Small Business Development Centers (SBDC) help businesses in every stage. From concept to startup, growth to renewal, mature to succession. Business specialists are here to help you succeed at every stage in your business' lifecycle. Business specialists use their expertise to help Missouri businesses with critical business development issues. Guidance addressing topics such as management, marketing and strategic planning is available for new and existing businesses.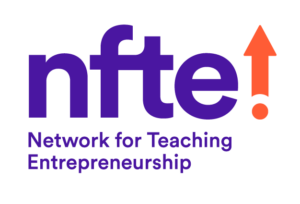 Network for Teaching Entrepreneurship
NFTE activates the entrepreneurial mindset and builds startup skills in youth from under-resourced communities to ensure their success and to create a more vibrant society.
Through a unique combination of high-impact student programs and exceptional teacher training and support, NFTE's St. Louis Metro program office provides schools and partners across greater St. Louis the opportunity to change young lives through entrepreneurship. NFTE St. Louis has launched thousands of area students on their entrepreneurial journey through in-school, after-school, and summer programming.

SixThirty is a venture fund that invests up to $250K in early-stage enterprise technology companies and connects them with corporate incumbents through its Go-To-Market Program.
Each year, SixThirty and SixThirty CYBER invests in new companies from around the world in FinTech, InsurTech, and Cybersecurity solutions, and participates in select follow-on opportunities. Companies that receive an investment from SixThirty are eligible for the SixThirty Go-To-Market Program, which entails curated meetings with corporate partners, hands-on training, mentoring, and networking opportunities with industry incumbents.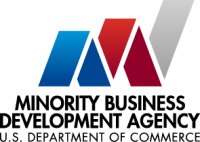 St. Louis MBDA Business Center
The Minority Business Development Agency is an agency of the U.S. Department of Commerce that promotes the growth of minority-owned businesses through the mobilization and advancement of public and private sector programs, policy, and research.
The Center works with minority business enterprises to generate increased financing and contract opportunities and to create and retain jobs. The mission of the Center is to strengthen the US economy by helping ethnic minority businesses create or retain jobs, and build economically vibrant socially responsible entrepreneurs, businesses, and communities.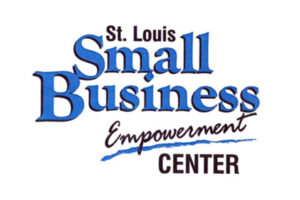 St. Louis Small Business Empowerment Center
The SBEC serves as a one stop shop to help urban entrepreneurs startup and "stay up" their own business enterprise.
The SBEC's mission is to provide economic development services focused on assisting entrepreneurs to help them sustain and grow their businesses and thus create wealth within their communities. SBEC helps entrepreneurs overcome the challenges of starting businesses in distressed and underserved neighborhoods and urban "Main Street" business districts through four major resources: Educational Workshops, Community Programming, Consulting Services, and Access to Capital.