St. Louis' Geospatial Revolution Begins at T-REX
Let's be clear. The geospatial world is undoubtedly gravitating towards St. Louis, Missouri. This isn't by chance. Our region is home to world-renowned research universities, Fortune 500 companies, dozens of existing geospatial organizations, and of course, a nearly $2 billion Western headquarters under construction for the National Geospatial-Intelligence Agency ; the largest federal investment in the history of our region. T-REX convenes innovators within this ecosystem to advance our mission for inclusive economic development.
The GEOINT Hub @ T-REX fosters geospatial intelligence workforce development, innovation, and technology transfer under a Partnership Intermediary Agreement between T-REX and the National Geospatial-Intelligence Agency (NGA). These activities include small business collider series, hackathons, intelligence community summits, and multiple channels for academic and workforce development in the geosciences.
NGA's MOONSHOT LABS @ T-REX
In addition to T-REX's Geospatial Innovation Center, the
National Geospatial-Intelligence Agency
has opened a new geospatial technology lab of its own within T-REX. Moonshot Labs, in collaboration with T-REX, is advancing efforts between NGA, industry and academia in the region. Moonshot Labs is NGA's first ever unclassified innovation space where NGA professionals can work directly with colleagues in the community to solve our Nation's hard problems. Moonshot Labs officially launched July 23rd, 2021.
Geospatial Innovation Center @ T-REX
The Geospatial Innovation Center at T-REX, powered by Bayer, is home to multiple programs, resources, and facilities. Over 16,000 sq. ft. of innovative and creative workspace is dedicated to connecting and growing our geospatial community. Startups, researchers, government partners, and supportive sector leaders collaborate, network, and take advantage of technology resources and programs to advance innovation in a warm and welcoming community.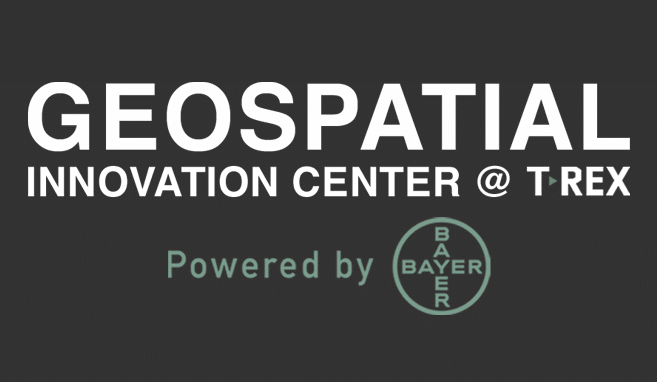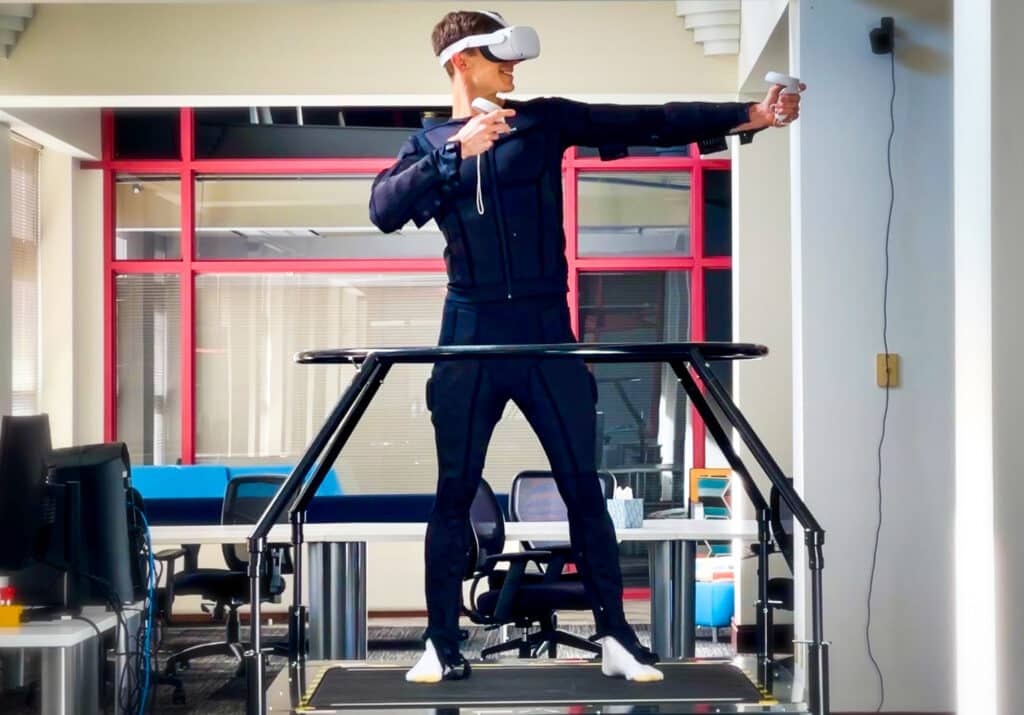 Extended Reality Lab @ T-REX
Boasting cutting edge technology including an Infinadeck omnidirectional treadmill; TeslaSuit with haptic, biometric, and motion tracking feedback; multiple AR and VR headsets; state-of-the-art PCs, laptops, and mobile devices; and much more, the XR Lab @ T-REX creates unparalleled opportunities for innovators and researchers exploring these advanced technologies.